WHY SHOULD YOU CHOOSE VINALINKS GROUP?
Over 10 years of establishment and development, becoming one of the leading brands in Vietnam and reaching out to the world in the field of automatic washing technology production & transfer, we always understand that human is weak. decisive factor for the success and development of the Company.
At Vinalinks Group, your careers will be developed with our continued growth.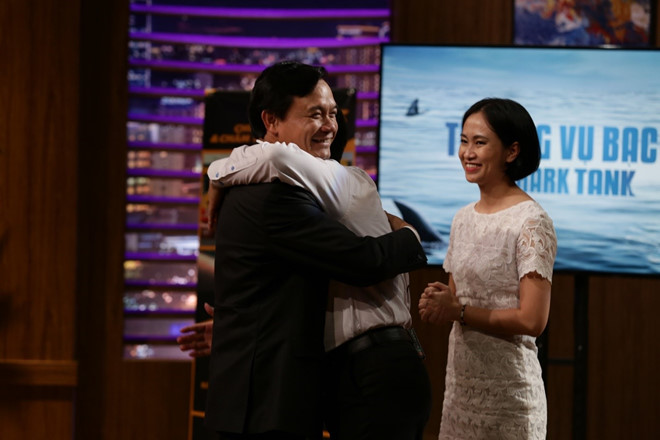 TRAINING PROGRAM TO HELP EMPLOYEES DEVELOP AND MEET CAREER GOALS
We think that training and developing human resources is an investment strategy for the future success of the company. Therefore, as an employee of Vinalinks Group, you will have the opportunity to be trained to perfect your skills and knowledge to meet job requirements and challenges. Professional and skill training courses as well as hands-on training sessions are regularly and periodically organized by experts in the fields.
At Vinalinks Group we outline a specific career development path with a clear promotion roadmap for you, providing the most suitable training programs to help you improve your work efficiency. Once your productivity is enhanced, you will be entrusted with more challenging jobs and with the active support from colleagues and superiors, your career goals will surely come true. .
TRAINING PROGRAMS
· Probation: Trial training course candidates: 30 Days of Excellent Sales
Training opportunities:
• Top selling skills
• Become a professional marketer
• Become a YouTuber
• Personal branding
• Excellent leader
• Write books & become book author ...
ADDITIONAL WAGES AND TRUE DOLLARS
With the mindset that human resources are the core asset of Vinalinks Group, so the remuneration mechanism is a factor that the leaders pay special attention to. Therefore, working at Vinalinks, you will be completely assured of the income and welfare mechanisms that are worthy of your capacity and dedication.
Our employee performance evaluation program and attractive annual bonus show our appreciation and fairness for your achievements at work.
In addition, the accompanying social benefits such as social insurance, parties, monthly birthdays, team building activities and annual travel are also focused on by our company.
MANY NEW JOB OPPORTUNITIES WITH THE STOPPY DEVELOPMENT OF THE COMPANY
With a vision of being a pioneer corporation using Vietnamese intelligence & technology to create unique business models to help Vietnamese people get rich. We are proud to bring the rich model of Vietnamese people around the world. Vinalinks Group is a leader in the industry and is reaching out to the world, but we always have ambitions to develop more. In the process of growth and expansion there will be many new jobs created, you will have the opportunity to challenge new roles and challenges. This also helps to arouse your hidden energy and creativity.
A culture that creates inspiration and works creatively
Our value and success depend a lot on your creativity and interest in your work. Therefore, we always strive to create a professional working environment but equally friendly and open to make the company feel like a second home for you. What is better than when you have friendly, sociable colleagues, like brothers in the front line so that each individual can freely and freely promote creativity, unleash the potential of the village. That body makes a difference.
At Vinalinks Group, employees are always respected, listened to and shared; Each employee feels that they are an important link in a united and strong team. All of your efforts and achievements are recognized and rewarded by us - it is a great motivation for you to find excitement and ready to take on new challenges at work.
You spend more than a third of a day working at work, so there's no reason why we won't give you the mental comfort to give you peace of mind. Sports activities, festivals, entertainment, teambuilding and volunteer activities ... okay Our organization regularly helps you to have fun and rewarding moments; Thereby, employees will also have the opportunity to understand each other better and promote the spirit of teamwork more effectively.
CAREER OPPORTUNITIES
Professional environment, challenging work and opportunities to work with experienced people are the best place to choose for your career development path. We are committed to creating the most favorable conditions for you to achieve your career goals. Vinalinks Group is a place where you can unleash your creativity, bring knowledge and experience into practice to contribute to the construction and development of the Company.